17-11-2022: New Custodian of this website now rebuilding it. Please check back for news.
Latest Update: 14th October 2023
---
Under New Management
Here To Remember Those Who Died of Debt
Here To Stop Others Going The Same Way
Since the gentleman who started this website died, it was given to Calum. The "list" was destined to become a fairly simple memorial site to the friends' of this site's subscribers. Calum didn't start this website: but he now has the custodianship of it. In memory of his good friend Michael Moore to say thankyou for teaching Calum how to work websites, this page will soon be here to help you.
Michael died and so too has the subsequent owner/moderator. In their bequest, they gave this website to Calum!

Something unusual is about to be born from this event.
For the first 10 years that the Calum's List website has been online, the previous owners have sought to change government policy as a remedy to poverty and people taking their own lives. Many good people enter politics for the best of reasons. But it can be like driving a huge ship. Very difficult. Whatever else happened during this website's first decade precious little real-world success in reducing the number of poverty-related deaths has been achieved. That needs to change. Now.
So, with a good deal of lateral thought and the lucky co-incidence that Calum has some experience of running a Money Advice Charity, we aim to help folk from worrying themselves into a very dark place where suicide lurks in their mind.
So, a new Money Advice Charity network in many towns around the UK is ONE way we will help SOLVE the COST-OF-LIVING-CRISIS. Arrangements are in hand to do just this.
But with a difference…
The constructive way we will be remedying the cost-of-living crisis is by REDUCING THE COST OF ELECTRICITY BILLS. Good fortune has smiled on Calum. He also has some very decent friends with experience in the professional engineering needed to make this work. This mischief making group will be providing a solution so people can EAT and HEAT at their homes.

We WILL be REMOVING WORRY from the lives of MANY PEOPLE.
But first, Calum needs to come clean and advise that progress will take a little longer than normal. He has had spinal surgery (and needs more spinal surgery), so doesn't move quickly. He has also had a stroke: a lucky one as most of the marbles upstairs in his brain still work. But it can take a few days for Calum to reach the work targets that most able-bodied folk manage in one day.
So our readers' understanding is appreciated.
Meanwhile, whilst we are working to get the charity and various premises + infrastructure sorted, if you are having money worries, or BEFORE they become worries, PLEASE consider, acquiring a copy of one of these…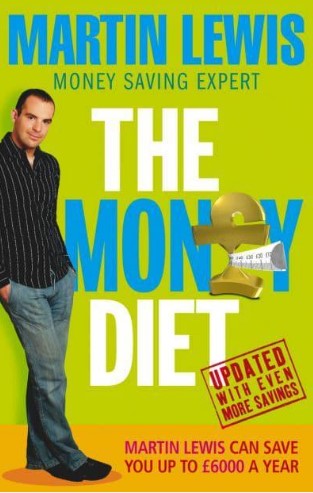 Bargain Discount Copy…
In addition to various ways to help make money go further, the new owner of Calum's List will be working to REDUCE electricity bills.
This will be by COMMUNITY OWNERSHIP of one or more of the following:-
- A 500-House Capacity Wind Turbine.

- A 500-House Capacity Hydro-Electric Dam.

- A 500-House Capacity Solar-Panel Farm.

- A 500-House Capacity Sea-Turbine System.
These will be rolled out to BROWNFIELD sites for towns and cities that want them. Not everyone favours wind-farms, which is why we shall be creating 3 other designs of REPEATABLE and scalable LOCAL COMMUNITY-OWNED POWER GENERATION STATIONS: Hydro-Electric + Solar-Panel Farms + Sea-Turbine Systems.
For those who would like to consider a community owned and operated (500 to 5,000 house capacity) wind-turbine…
Perhaps Google information and research Dundee City. There are TWO wind turbines in the city centre.
At first, some folk were apprehensive about these big structures causing a blight on the city landscape.
Now, many years later, the vast number of Dundonians are rightfully proud of their city's contribution to clean energy.
There is a LOT of work to get the initial PROOF-OF-CONCEPT version of this Cost-of-living-crisis in operation. But after we demonstrate it works and gives ecological energy at a much more affordable price than is current, then we hope you will keep the faith with this website and visit us regularly to check on progress.
---
Earlier Content From Previous Site Owner
This will
soon be
archived
as the
new version
and
purpose of
Calum's List
becomes
apparent.
***********
---
We will be de-politicising the pages on this website in due course. The core aim, the overriding purpose of Calum's List is:-
To STOP or REDUCE further poverty related deaths.
Please check back regularly as this website WILL be changing. We WILL be helping folk.
***********
---
A Few Good Men & Women
There are some good people that restore our faith in human decency. They make a vital difference. Below we discovered an incredibly emotional speech. The small team at Calum's List were moved beyond words. Thank goodness for women and men of genuine integrity…
Original Parliamentary Hansard Warning To The DWP – Source: Here
Calum is non-political and wants to continue working. But for anyone who knows the challenges of life with a disability, it takes much more energy to do things that able-bodied folk can manage.
Thank you.
---
The original list